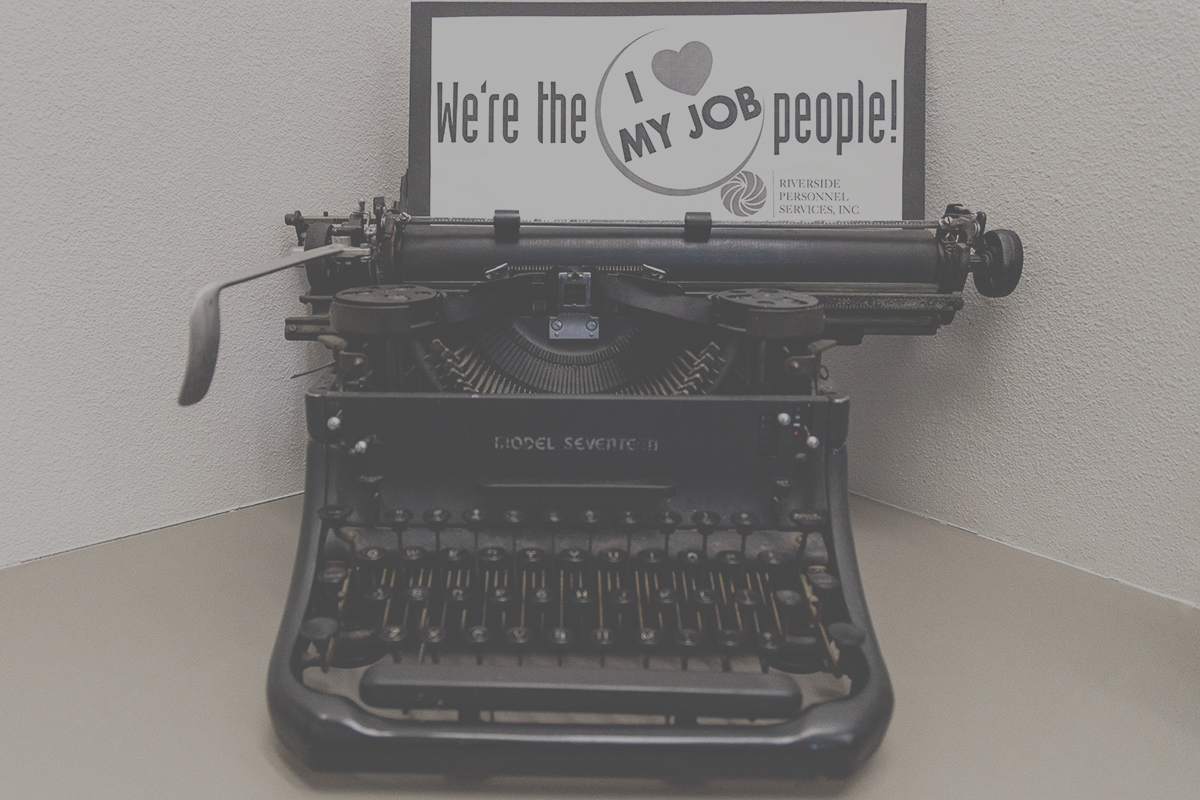 SPECIALIZATION:
Riverside Personnel Services specializes in the placement of skilled office and accounting professionals from clerical support to high-level accounting. Click here to see a list of job titles.
HIRING/WORK OPTIONS:
DIRECT-HIRE
The hired applicant goes directly onto the client's payroll. The fee for Direct-Hire is a one-time charge based on the candidates starting salary. There is a 90 calendar day prorated guarantee for any employment that ends with cause.
TEMP-TO-HIRE
This option allows the client to have the candidate on Riverside Personnel Services' payroll for the first 560 hours. The candidate can transfer over to the clients payroll after the 560 hours have been met without a buy-out fee.
TEMPORARY
We have two "TEAMS" of temporary employees. Team Eveready – individuals who are willing to go anywhere any time to work on one day to one year assignments. Team Encore – individuals who prefer to work less often and for the same few employers. They enjoy the familiarity of repeat clients. We suggest that every company have a "Team Encore" member. Click Here for "Team Encore Advantages to the Employer."
SERVICES OFFERED:
ONLINE COMPUTER TRAINING– FREE to current clients, applicants, non-profit and Facebook friends
Tutorials are available for FREE to our current clients, applicants and non-profit friends. We can e-mail the tutorials directly to your employee's work station. Click here to find out more details about what software programs are available and what the cost is if you are not a current client or applicant of Riverside Personnel.
RESUME DESIGN– starting at $150
We offer a full range of assistance in preparing resumes. The service includes a review of your background- work history, education, skills, community involvement- to the actual production of the document. Call (951)788-7900.
TYPING CERTIFICATES– $25
To verify typing abilities, certificates are available, just call (951)788-7900 for an appointment.
PAYROLL SERVICES
Riverside Personnel offers clients the opportunity to payroll their employees, be it a short term or contract employee. We assume the role as employer for the staff we payroll and we are liable for all state and federal taxes which include unemployment, Social Security, Medicare, workers comp. and liability insurances. Call (951)788-7900.