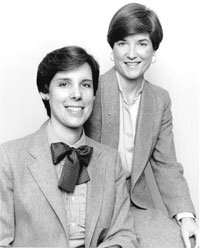 Then
Since 1978, Riverside Personnel Services, founded by Sue Mitchell and Zelma "Zee" Beard, has assisted Inland Empire businesses by providing quality staffing. RPS specializes in the placement of skilled office and accounting professionals from clerical support to high-level accounting.
We provide both Direct-Hire placements and Temporary assignments.
The principals feel the major reason their business has grown in size and reputation has been because of their commitment to the development of a service-oriented rather than a sales-oriented staff. That assertion was confirmed by Kathy Hartman, President/CEO with a four decade tenure, who said, "I know that if I make a customer service decision that doesn't bring immediate income to the company, I will still have the support of Sue and Zee."
Clients of Riverside Personnel Services have discovered that their professional staff is well trained and a pleasure to work with.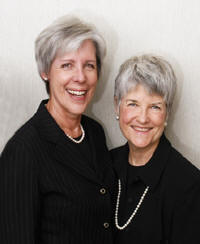 Now
Another equally obvious commitment is the one the partners have to the Riverside community. Their support of over a dozen non-profit organizations through financial contribution and/or board leadership is extraordinary for a small business.
"We both feel fortunate that our association with the Air Force (we met at an officers' wives luncheon in 1976) directed us to Riverside. To live in a growing city with a small town warmth meets our personal and professional needs. We are committed through our community involvement to help preserve Riverside's uniqueness."
After over four decades in business, Sue and Zee agree that one of their greatest rewards comes from realizing that people truly do recognize and appreciate good services.
A Word From The Owners…About Prouds And Promises

It has been an incredibly hectic, exciting, and sometimes difficult four decades and now that we are taking a moment to reflect we realize that we are proud.

We are proud of what we have accomplished reputation-wise, we are proud of the quality of service we offer to the Riverside community and we are proud of our success.

After the prouds come the promises – rather one big promise – to maintain our high standard of sincere quality service.
What better time than an anniversary to thank our friends, old and new, for their support and encouragement through those hectic, exciting, and difficult times. Please read on and share in our success.